SAVMC Foundation offers a convenient way to pay with a credit/debit card payment for Interment fees.
After you make the payment, please contact SAVMC Staff at 520-458-7144.
The Southern Arizona Veterans' Memorial Cemetery Foundation supports the many beautification project, special projects, and scouting projects. Paypal is a wonderful and secure way to accept your donations. All donations are tax deductible per the appriopriate IRS laws.
General donation is any amount.
(In the descriptions, please indicate which project your donating to)
Current projects are;
**Veterans Chapel project**
**Boy Scouts projects**
**Girls Scouts projects**
**General Beautification**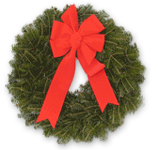 Veterans Chapels fund raising project